Fulton Savings Bank - Constantia, NY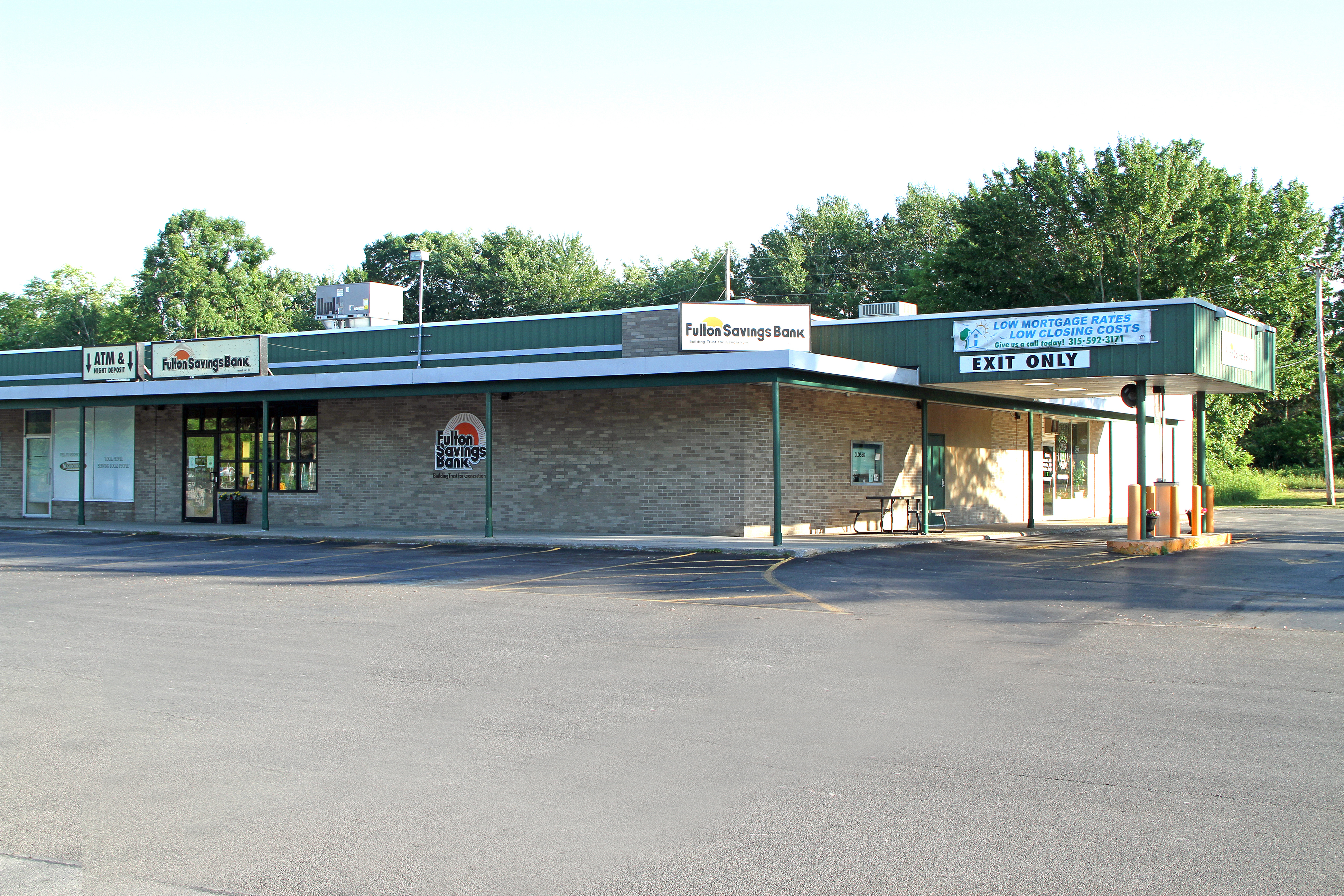 45 Redfield Street Constantia, NY 13044
Phone: 315-623-9447
Our Constantia bank office is located at 45 Redfield Street, Constantia, New York, 13044. We are proud to serve the Constantia, NY community, providing various local banking services, such as Mortgage Loans, Personal Banking Services and Business Accounts.
---
Savings Accounts and Mortgage Loans in Constantia, NY
Stop by to visit us, and be sure to ask about our different types of loans, including Auto Loans, Home Loans and Personal Loans. Our experienced banking pros are ready to assist by answering your questions and working with you to find the banking services that make sense for you. Let us help you bank smarter with our secure Online Banking Services in Constantia, NY.
Affordable Mortgages in Constantia, NY
For generations, when couples and families need mortgages in Constantia, NY, they've trusted their neighbors at Fulton Savings Bank. We make it easy and affordable to own a home. We offer competitive mortgage rates near Constantia, NY. With professional guidance from our mortgage loan originators, Fulton Savings Bank empowers you to buy confidently.
Fulton Savings Bank can help you get mortgage loans near Constantia, NY that make sense for you and your budget. Choosing Fulton Savings Bank for home loans in Constantia, NY provides the following benefits:
Constantia, NY Mortgages That Fit Your Budget – Our personable and knowledgeable mortgage loan originators get to know you and your budget, providing budget friendly mortgages near Constantia, NY
Competitive Mortgage Rates
Personal Service – At Fulton Savings Bank, you're not just a mortgage policy. We understand that you're a person with goals and needs. That's why our mortgage loan originators provide personal service, working with you throughout the mortgage loan process. We make sure to explain options to you in a way that's understandable. We're also here for you throughout the lifetime of your loan. Fulton Savings Bank is dedicated to providing personal, caring service, every day. Find out more about our mortgages in Constantia, NY below.
Find out more about our mortgages in Constantia, NY below.