Fulton Savings Bank - Brewerton, NY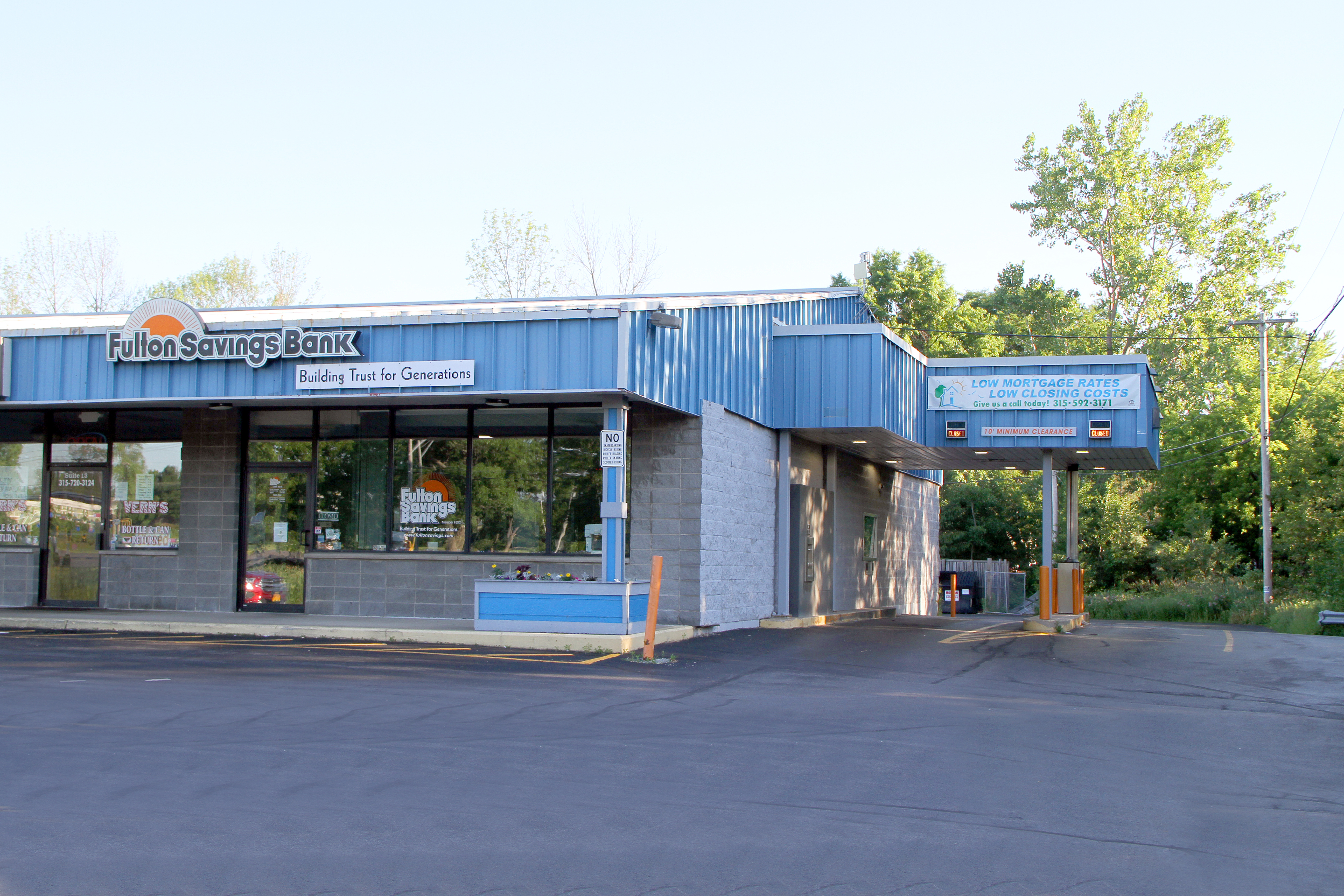 5501 Bartell Road Brewerton, NY 13029
Phone: 315-668-7903
Our Brewerton Bank office is located at 5501 Bartell Road, Brewerton, New York, 13029. We are proud to serve the Brewerton , NY community, offering a variety of local banking services, including Mortgages, Checking Accounts, Business Accounts and more.
---
Mortgage Loans and Checking Accounts in Brewerton, NY
Stop in and visit us today. We offer many different types of checking accounts near Brewerton, NY. Our options for checking accounts ensures that you'll find the right checking accounts for your personal finances.
We also offer a wide variety of loans, including Auto Loans, Mortgage Loans and Personal Loans. Our experienced banking professionals are available to answer your questions. We'll work with you to find the right banking services and loans. Let us help you bank smarter with our secure Online Banking Services in Brewerton, NY.
Mortgages in Brewerton, NY For Almost Any Budget
For generations, we've helped people make the dream of home ownership possible with affordable mortgages near Brewerton, NY.
Fulton Savings Bank is the go-to for mortgages in Brewerton, NY. That's because there's many benefits of our Brewerton, NY mortgage loans, such as:
Affordable Home Loans – Your Fulton Savings Bank team includes experienced, helpful mortgage loan originators who provide the individual attention that each customer deserves. We'll get to know you and your budget, offering mortgages near Brewerton, NY that make sense for you.
Low Mortgage Rates
Caring, Personal Service – With other mortgage lenders, it can be a frustrating experience just trying to get a hold of someone who is familiar with you and your mortgage. Fulton Savings Bank is different, because we're here for you and we care. For decades, we've been committed to personal service for all of our home loan customers. Our knowledgeable staff is here for you when you need us. We'll be here, providing personal, caring service for the lifetime of your mortgage loan.